Toni Townes-Whitley
Opening Keynote
Thursday 9:00-10:20am
Microsoft Executive
Learn More
Dan Rather
Closing Keynote
Friday 2:00-3:30 pm
Legendary Journalist
Learn More
NCCE Summits
Wednesday | February 14, 2018
Unleashing the STEM For All Movement

Summit
Hands-On
Half-day Afternoon
Resources and Strategies
Best Practices
Learn More
Teacher -Librarian


Summit
Full Day
National Speaker Heather Lister
Hands-on Learning
Develop your Library Brand
Strategies and Resources
Learn More
Featured Speakers
Sylvia Duckworth
Connect, Collaborate, Create
"Sylvia Duckworth lives in Toronto, Canada, and has been a teacher in the elementary system for more than 30 years. She uses technology to empower student voice and is particularly drawn to ways that it can be used for collaboration and creativity in the classroom. She is a Google Certified Innovator, Trainer, ADE and author of the book "Sketchnotes for Educators". You can find her resources at sylviaduckworth.com".
Heather Lister
Librarian
Heather Lister teacher-librarian with a passion for making and innovation. Previously a school librarian, she is now an educational consultant with Mackin Educational Resources. She holds degrees in Library Science and Instructional Technology and certificates in Mathematics and School Administration. She is on a mission to abolish the stereotype of libraries and librarians. You can follow her journey on her blog, www.heatherlister.com.
Nicholas Provenzano
The Nerdy Teacher
The Nerdy Teacher LLC is an educational consulting business focused on supporting school districts, educational conferences, and EdTech businesses. The Nerdy Teacher LLC is run by Nicholas Provenzano. He is an award winning educator and best selling author who has travelled the world promoting best practices in education. He has been featured on CNN, Education Week, The New York Times, and other media outlets. He has presented internationally at conferences and worked closely with educators around the world to support their educational goals. He is a Google Certified Educator, Raspberry Pi Certified Educator, littleBits Educational Ambassador and holds other certifications with other companies.
Jeff Utecht
Educator | Consultant | Author
Jeff Utecht is an educational technology consultant and author, his work focuses on helping schools and educators use technology in authentic and purposeful ways to transform teaching and learning for students. Learn more about Jeff at http://www.jeffutecht.com/
Tom Miller
Conception
A wonderful serenity has taken possession of my entire soul, like these sweet mornings of spring which I enjoy with my whole heart. I am alone, and feel the charm of existence in this spot, which was created for the bliss of souls like mine.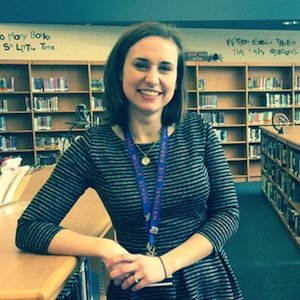 PRICING
Individual Registration
Group Registration
Early Bird
(by January 12)
Standard
(after January 12)
Early Bird
(by January 12)
Standard
(after January 12)
Full Conference
$355
$450
5 - 9 attendees
$330 ea
$330 ea
Full Conference + Summit
$400
$500
10 - 19 attendees
$315 ea
$315 ea
Summit only
$250
$300
20+ attendees
$300 ea
$300 ea
Wednesday only
$195
$250
Group pricing is based on a full-conference registration only.
No other registration types qualify.
Thursday only
$195
$250
Friday only
$195
$250
Join Us
NCCE Headquarters
401 East Front Avenue| Suite 215 | Coeur d'Alene, ID 83814
208.292.2529 voice | ncce@ncce.org

NCCE Conference
Washington State Convention Center | 705 Pike Street | Downtown Seattle